Our How to section on e-commerce and mobile apps is about to end. We have already written about:
• Benefits of a mobile app for business • Specifics of organizing and running an online store • Advantages of mobile retail applications over websites • Types of e-commerce
If you are reading this text, you have probably decided to build an e-commerce mobile app from scratch or an app for your e-commerce website, and are looking for ways to implement this idea. How not to be mistaken when choosing a developer, and what are the risks of improper planning?
In this article, you will find everything you need to know about creating an e-commerce mobile app or retail mobile app.
Check out the guide on a successful MVP development which will give a comprehensive view on the development journey and common mistakes.
Freelancer or a Software Development Company?
The first question of a business owner deciding to go online is who to turn to for help. There are two options: freelancer and company. Let's dwell on them in more detail.
High competition among freelancers and app development companies makes the choice very difficult.
It is not always possible to judge the professionalism of specialists by the first impression, therefore many customers are guided by another, more eloquent indicator: the price. Obviously, freelancers charge a lot less for their services than a team of specialists. And in order to attract more clients, some freelancers even deliberately lower the cost.
Do not let the low price mislead you: a real specialist, for whom development is not just a hobby, knows the price of their services and will not settle for less. And same goes for companies: too low hourly rate looks suspicious. We advise you to be very careful when making a choice and trust a qualified team of professionals, or a freelancer who worked for someone you trust.
A software development company is not just a contractor who realizes your vision and immediately disappears from your life after the product launch, offering you the fastest way to build an app for e-commerce. This is a whole team of specialists with whom you will closely interact during several months of development and even after its completion. It is very important to be in tune with the team: you will work much better if you share the same opinions and vision of the project.
For more, check out our What to Choose: Freelancer or SME? article.
How to Choose a Company?
There are a great many IT companies, and the competition between them, as well as between freelancers, is extremely high. For the most complete list of operating companies, see clutch.co. Filters will help you choose a company that suits you by region, size, rate, and services provided.
Be sure to read customer reviews on cooperation with companies. Was the result as expected? Did the team always get in touch on time?
Portfolios and case studies will also help form an opinion about the work of the team. Focus on reviews not only on the company's website, but also on third-party resources: for example, Clutch or Goodfirms.
Defining Requirements
Having made your choice, contact the team and describe your idea to specialists. During the initial meeting, you will talk to the tech lead, UX lead, and business analyst. Tell them what goals you want to achieve thanks to the mobile application for shopping, by how much to increase the KPI.
Indicate the time frame for the project and the interaction model. Depending on the duration of the project and the availability of technical requirements, determine the most comfortable engagement model:
• Dedicated team • Time and material • Fixed price
At this stage, professionals will be able to conduct discovery phase and suggest which features to add to the mobile application and how to save your budget.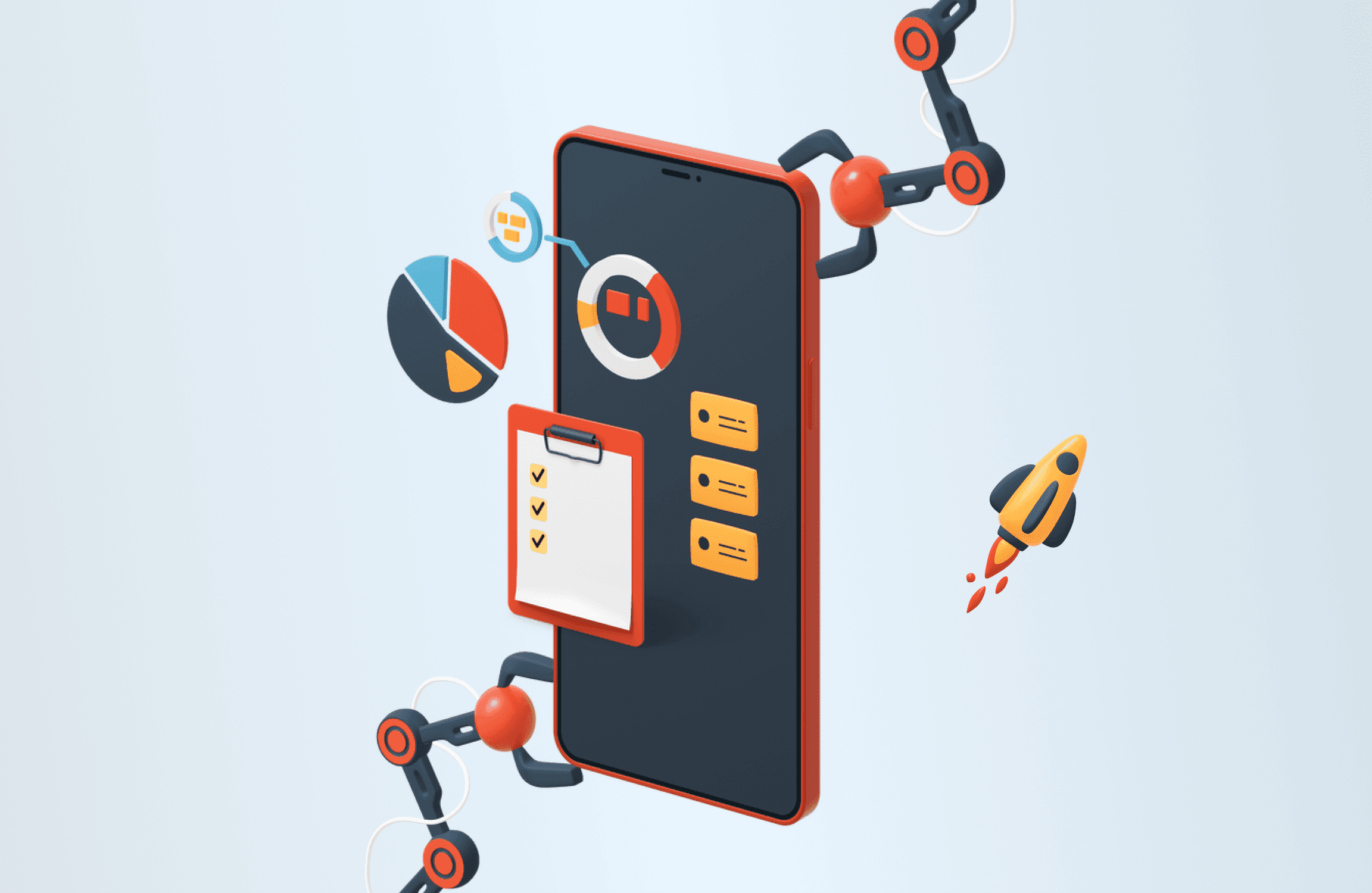 Preparation of Documentation
The next step is drawing up technical documentation. This is a sort of e-commerce app development complete guide for specialists working on your product. Initially comprehensive and detailed technical requirements for the product will save a lot of time and nerves for you and the team, which is why it is so important to pay enough attention to all the minor details.
Competent business analyst and project manager will warn about all the risks of untimely changes. The task of these specialists is to organize processes in a way that at each stage the developers understand what to do, and your requirements are met.
Changes often mean delayed deadlines and other inconveniences. Business owners face an increase in the budget and time spent on the project.
The changes reflect upon the work of all team members. The business analyst rewrites the technical requirements, which are re-negotiated. If the previous documentation has already reached the developers, they will have to redo some work, and the QA specialists will have to check not only the changes themselves but also that they did not affect the existing functionality.
In the case of sweeping changes, it may even turn out that the original architecture did not provide for the possibility of developing the desired functionality. To avoid such an outcome, some companies do not allow changes to the approved technical documentation at all.
However, at SolveIt we understand how important it is to create an e-commerce app that will meet all the client's needs in terms of design and functionality. Today, more and more projects are managed using flexible methodologies, according to which change is an integral and absolutely normal part of any project. One of the four core principles enshrined in the Agile Manifesto is, "Readiness to change is more important than following the original plan."
Therefore, there is no need to be afraid to communicate the wishes that arise during the online store development — of course, realizing all the consequences of such changes.
Creating an E-Commerce Mobile App
After UX/UI design, the team proceeds to basically create a mobile application for your store. Developers, QA specialists, team lead, and IT architects are working on pre-alpha, alpha, beta, and release candidates.
For you to have control over the process, the team should always be in touch with you, promptly report on progress, and share results. This is the longest and most labour-consuming stage of your cooperation: it is then that your idea becomes a reality.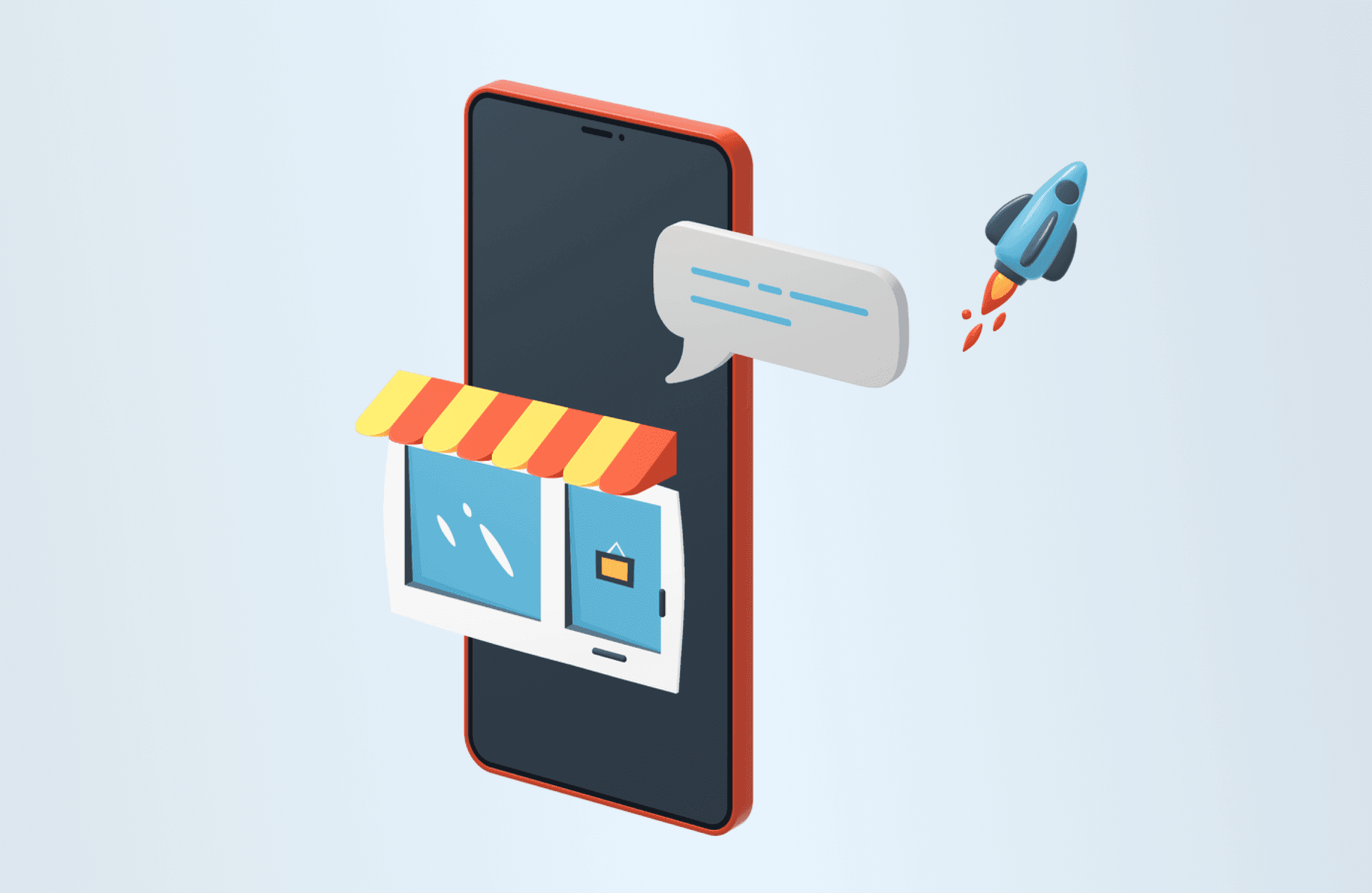 Follow trends, look through the eyes of your customer when developing, and don't forget to add features to your product. Here are some features that will make it more user-friendly:
• AR technologies. Yes, you cannot bypass such market giants as Amazon or Nike, but if you correctly and natively implement the technology into your product, be sure that you already make an e-commerce app unique.
• Voice commerce is one of the leading trends among retailers in 2021. 41% of Amazon customers already buy through Amazon Echo using voice. Implement the technology into your application and let the voice assistant do the work for your consultant.
• Fast shipping. Improve logistics: about 45% of users refuse to purchase and prefer to place an order elsewhere if the platform offers an inconvenient delivery method or specifies too long delivery time. Also, mind providing users with convenient payment methods.
• Online consultation. According to statistics, about 30% of video consultations end with a sale (report by Karcher, Regenbogen).
My main advice is to contact a specialist from a software development company. They will tell you what features can be added to your project, how much it will cost, and how to think over the logic of the application to make it as unique and profitable as possible.
— Valeria Yatsuk, Customer Service Manager at SolveIt
Implementation, Updates, and Support
At the stage of implementation, the finished product is uploaded to the App Store and Play Market. By this time, the hardest part is over: the application is available for download, and more people are about to learn about you. But cooperation with the team does not end there. It is necessary to collect user feedback and fix bugs.
Implementation is followed by regular updates and testing — by this point, communicating with the team should already get into the habit. Post-release product support is provided by a technical support specialist, developers, and a project manager.
You will need timely updates not only to fix bugs as they are detected, but also to adapt the iOS or Android application to modern devices, hundreds of which hit the market every year. An up-to-date and high-quality application always looks and works equally well on both the latest devices and those that have long been on the market.
A development company can provide you assurance and support for the project after its launch. You will be able to stay in touch with the team for as long as you need.
Conclusion
Unfortunately, no approach assures you completely hassle-free app development, and there is no perfect mobile e-commerce app builder. But remember that qualified professionals will help you keep the problems to a minimum. The correct and comprehensive technical documentation is the key to avoiding most of the difficulties, providing customers with the best shopping experience.
We are convinced that the most successful projects, from which customers want to purchase over again, are developed only under the condition of smart communication and professionalism of both the company and the client. Explore the portfolio of the company you are interested in. Contact their representatives directly, pay attention to their communication style and attention to detail.
P.S. At SolveIt, we will do our best to make your application efficient and profitable. You know what to do.