The latest research by We Are Social и Hootsuite "Digital 2020" proves a thesis that mobile applications are tightly integrated with our daily life and the percentage of time spent on mobile applications only increases. Mobile business applications have become a necessary marketing tool for all businesses, regardless of the size of their industries. However, small business owners still often make the mistake of believing that it will be enough for their businesses to have a Facebook page or Twitter account to attract mobile users and convert them to customers.
Mobile applications can actually help small businesses build and engage with their customer base, drive sales, and improve their reputation in the market. Here are eight reasons why you should seriously consider investing in mobile app development for your small business:
1. People use their smartphones really often
By all accounts, the time we spend attached to our digital devices is growing. And it expected to grow to over four hours in 2021. That's why mobile applications allow you to stay connected with your buyers all the time and be sure that they'll most likely read all your messages sent to them.
2. Brand awareness and recognition
Be closer to your customers. In the literal sense. The user looks at the application icon every day, which leads to the automatic selection of your brand from the crowd. A mobile app will make the impression that you are tech-savvy.
3. All needed information about your business in one place
With mobile app help, your clients will be able to easily distinguish your advantages over the competitors. Product descriptions, reviews, and feedback will give an edge to your business. Mobile apps also make the other details (like locations, directions, contacts, etc.) about your business more easily available with a few screen taps.
Read Also The Future of Mobile App Development
4. Direct communication with your customers
Mobile apps open opportunities to engage with your customers in a unique and direct way. Today social media news feeds consist of the endless number of content: friends updates, promotions, influencers, news, memes, etc. All that means that your company's updates and promotions might get lost in the shuffle or buried under other posts.
While mobile apps create the opportunity for businesses to interact through push-notifications with their customers in real-time and directly. One of the reasons push-notifications work great as a communication channel because they have a twice bigger open rate compared to email. That's why push-notifications is the best channel for time-sensitive and immediate communication.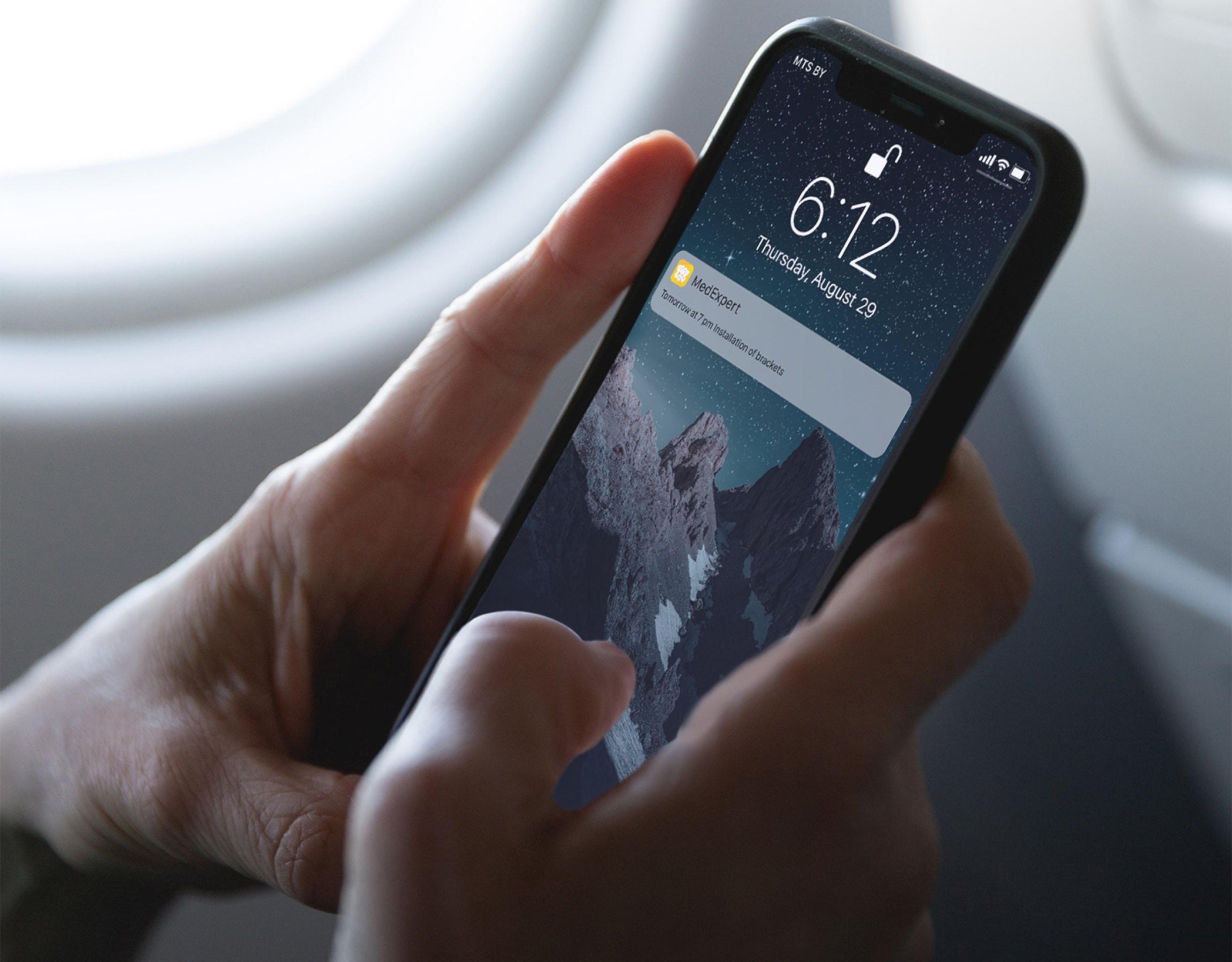 5. A new way to show your care and collect feedback
It's also true for other directions of communication, a mobile app will help your customers to communicate with you in a more convenient way. Your customers always have something to say: a review, a suggestion, or even perhaps a complaint about your products or services.
Show your customers you care about them – take dynamic polls about their experience with you. Collect reviews, work out the negative situations, and showcase the client's experience.
6. Detailed business analytics, stats, and data
Would you agree that using statistics is a more reliable way to make decisions about your next steps, new products, and promotions? Your mobile app will help you track the products or services that interest users, and offer them more personalized promotions.
Mobile applications allow for the personalization of your offers. The more you will know about your customer, the better you understand how to move further and become better.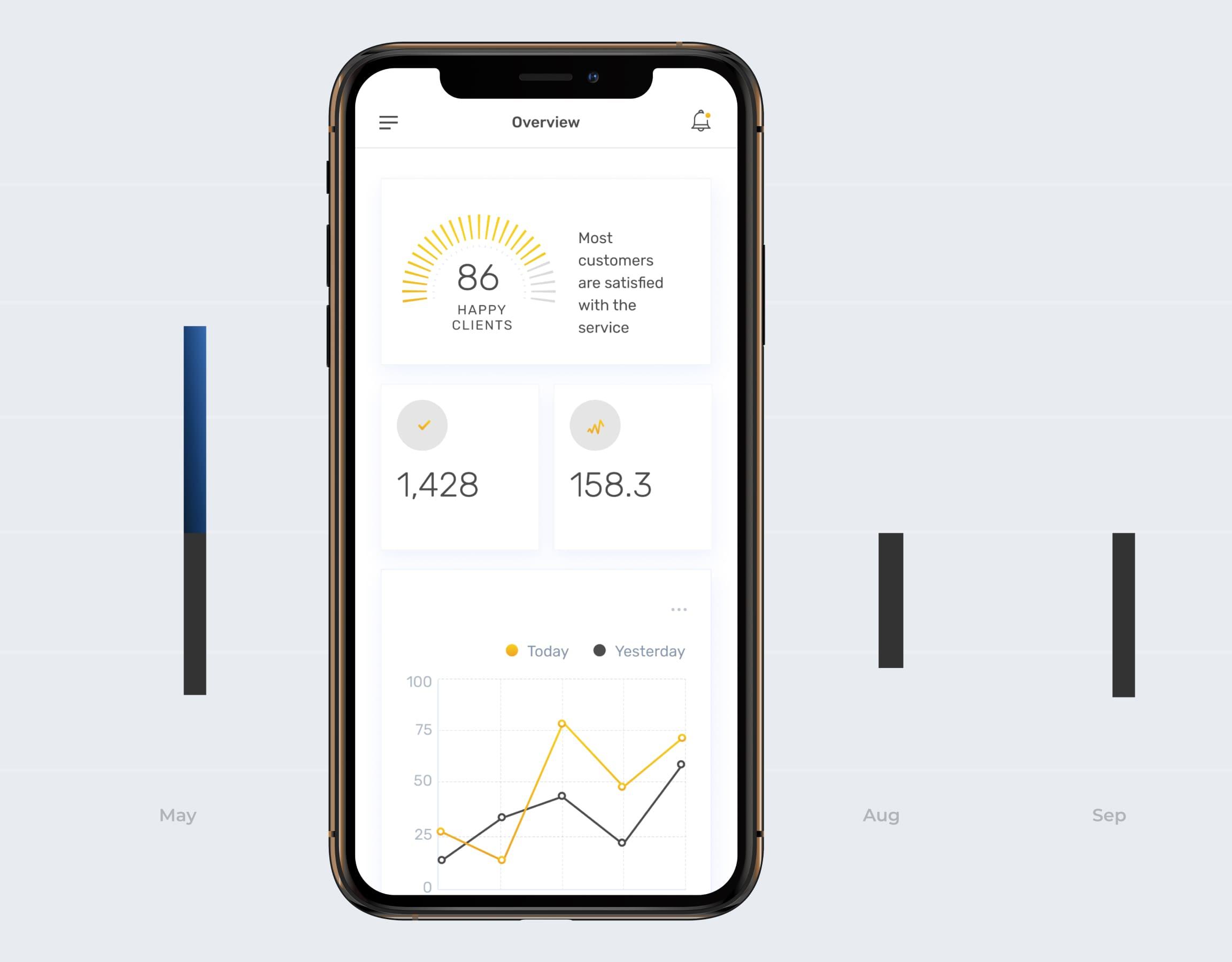 7. Client retention marketing tool
Good businesses never end buyer-seller relationships after first purchase. Mobile apps will help you to make your customers come back time after time. Realize loyalty programs in the mobile app to engage customers and motivate new purchases by gamifying the way how customers use your product.
An example of a successful, app-based rewards program is a World of Hyatt's. Hyatt Hotels' loyalty program app is based on point accumulation. Once a user gets enough points he or she can receive a reward, e.g. free night in one of the Hyatt network hotels.
8. Mobile Shopping and Mobile Payments
This is a must-have feature for most mobile apps. Make it as easy for your customers to shop for and purchase your products and services without visiting you offline. It will help you to streamline and optimize commercial processes, maybe even free up some staff. Converting offline processes online is one of the ways to keep afloat during crises.
Summing Up
Investing in mobile apps will be worthwhile for your small business. Companies are doing well only when their customers are satisfied and committed. That's why having a mobile application is an essential component of business growth today, especially during this COVID-19 outbreak.
Building a custom mobile app is the best way to realize a loyalty program in practice, set up direct communication with customers, and collect so needed statistics for further strategic moves. It will encourage people to purchase more, help you build a strong relationship with every customer, constantly stay connected with your buyers, and stand out from the competitors.