Healthcare application development is a rapidly emerging area. Applications allow the healthcare industry to improve by making it less expensive, but more convenient. People spent 90% of their mobile time using applications in 2019. Mobile applications became a part of our daily life and are one of the main brand awareness tools.
The dental practice is a business and, like other businesses nowadays, you need to be represented in the digital space to improve your client's experience. Here are some reasons why you should create a mobile application for your dental practice.
1. Convenience The dental application is a convenient way to see everything about the patients, dentists and other things in one place. You can make any changes through a smartphone, tablets or desktop. Convenience for patients is clear: all the information is in one place.
2. Mobility Now people are becoming busier and the ability to view data on the smartphone seems to them the most attractive. Good effect on the image of the business, if it has a mobile application. Some even embed the push-notifications function so that the client can find out information in one click.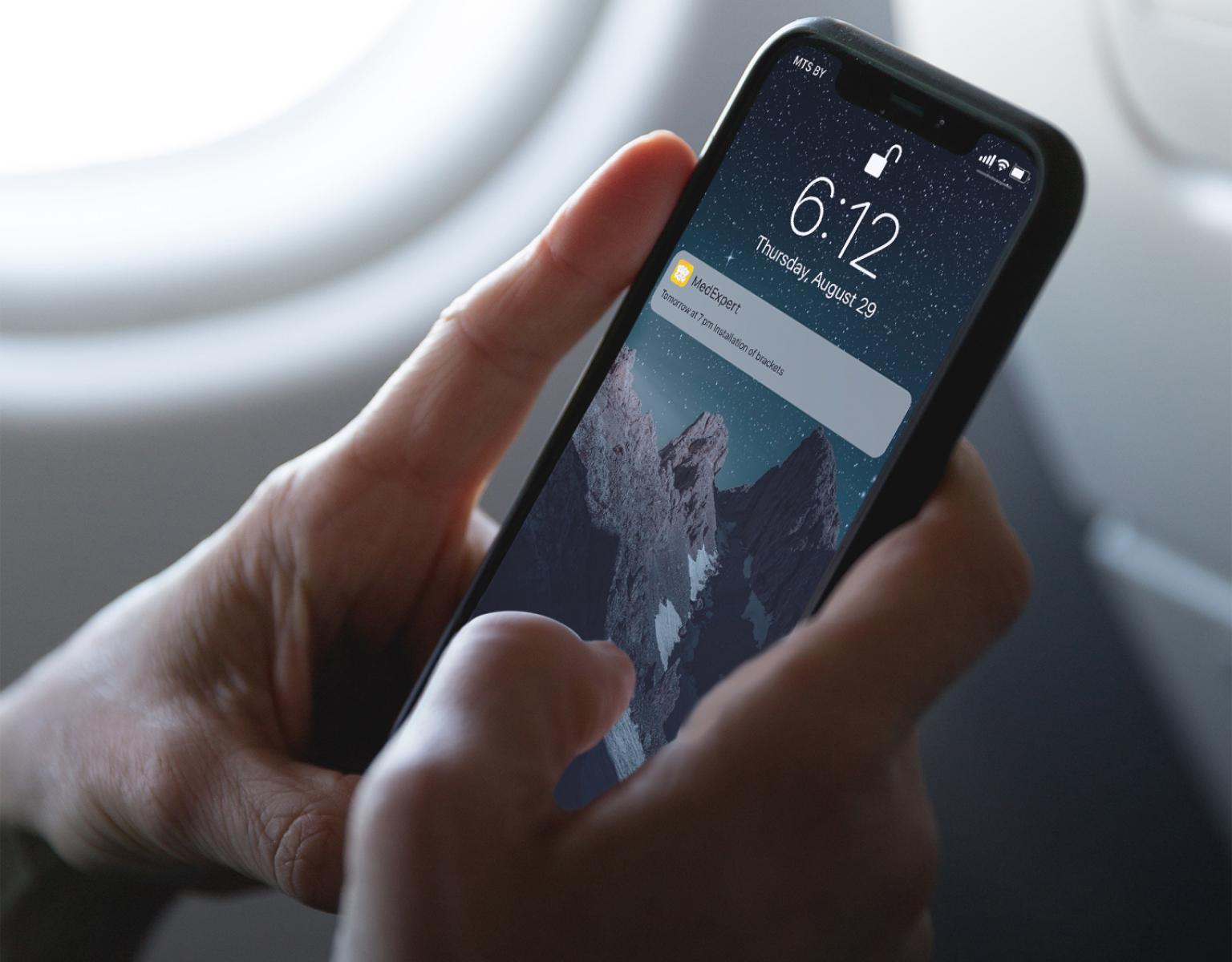 This how your clients will receive notifications about their planned treatments.
3. Feedback Your patients can evaluate the clinic services by posting reviews of practice via a dentist app. Thus, you can get data on the work of doctors and other employees in the dental application without much effort. Clients will no longer have to mess with paper questionnaires, which often only anger them. This is another step in business development.
4. Be In Touch The contact form can help the patient to connect with a dentist or a clinic. The customer can always contact your dental practice, and also send a photo of a disturbing problem. In this case, the app will greatly simplify communication between the patient and the dentist. Also, it won't waste too much time to sit in queues at clinics for professional advice.
5. Analytics In the dental mobile app, the client visits certain pages, clicks on buttons, send reviews. For business owners, it will be beneficial to analyze these indicators. The analyst provides the owner with information about how people relate to the dental clinic through visualization. Here you can read how it is implemented in one of our recent projects.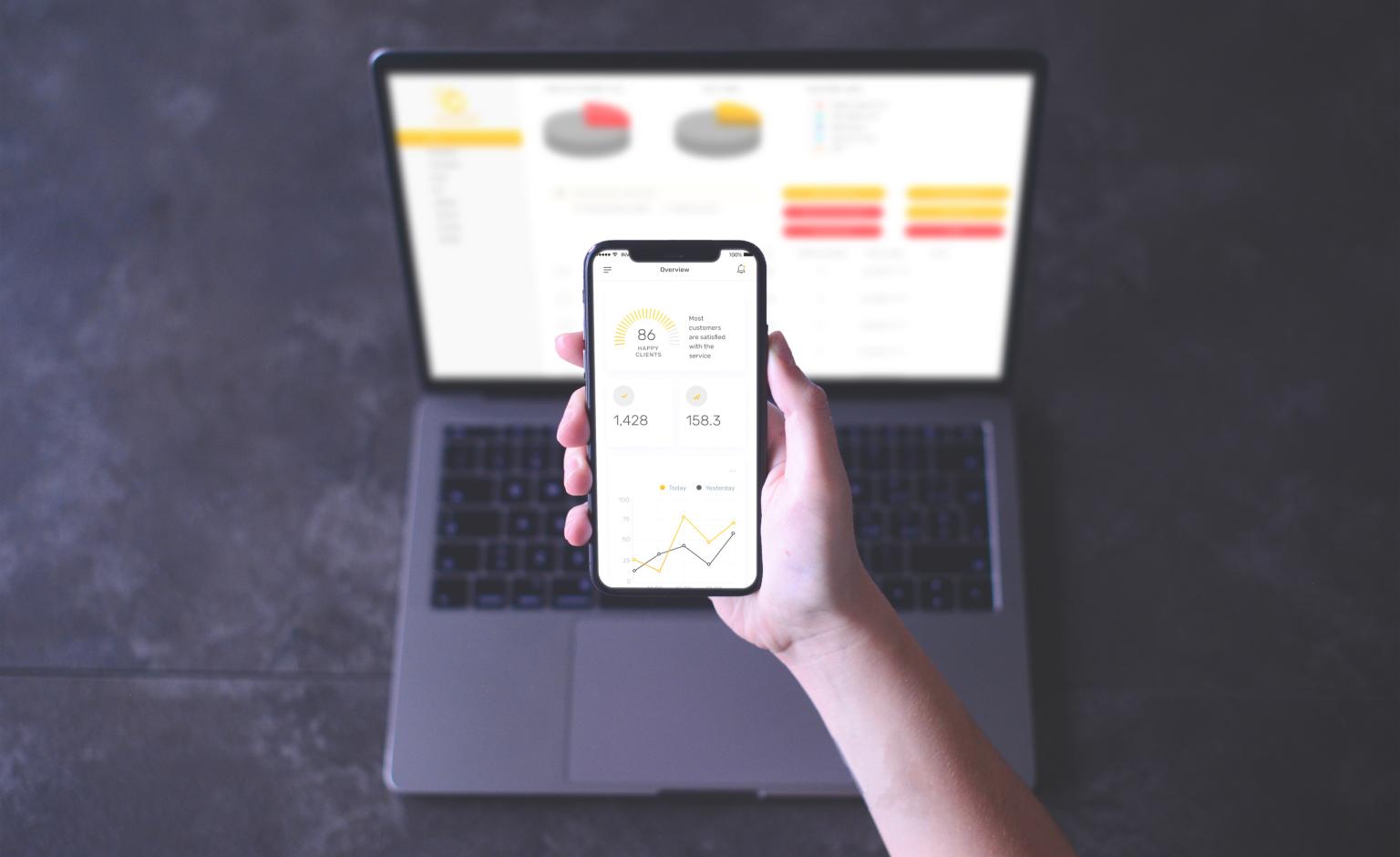 You can see detailed information about your clients even via your smartphone.
6. Go Paperless Yes, you can't completely abandon paper sources, but some of them can be transformed into digital means. Due to application, patients will be able to upload some of the necessary files, for example, x-rays.
7. Interactivity For some people, it seems scary and painful to go to the dentist. Mobile apps can redirect people's attitudes to a more positive way, thanks to interactions, gamification elements, vivid colors and different informational notes.
To Sum Up Mobile apps take one of the main places in our daily routine. That's why for client-oriented businesses creating the mobile app should be a priority. If your dental practice aimed at becoming a market leader by increasing the loyalty of current patients and attracting new ones – mobile application is must-have.
Read what the founder of the MedExpert Dental Center says about the results of implementing mobile application into his dental practice.