Most dental clinic owners don't always realize that it's not enough just to develop a dental mobile application. To maximize application outcomes, you should think about how to integrate it into your business operations. Remember that an app can help to achieve the desired results only in conjunction with your other business processes.
Successful integration of the dental mobile app into the clinic operational cycles will help to achieve your goals. The integration will provide automated control of the passage of the main business processes in the clinic, information security during the implementation of business processes and will be an incentive for the implementation of new opportunities. For example, you will need to create some new promotions, discounts for installation, banners, and QR codes.
Read also 8 Benefits of Building a Mobile App for Small Business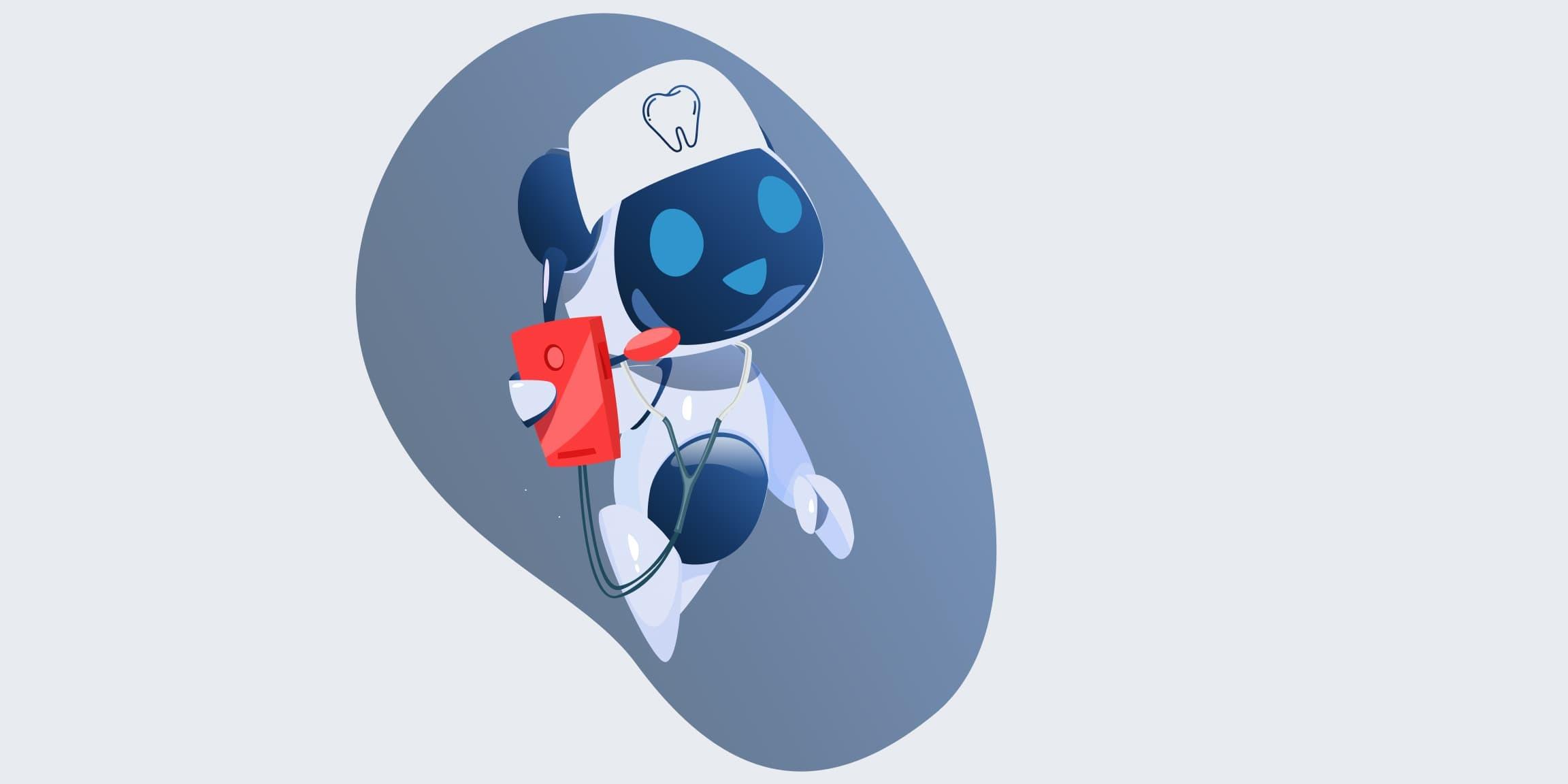 The process of introducing a mobile application into a dental practice should be worked out in detail for both clinic staff and patients. Correct implementation will necessarily change the quality of your clinic. The introduction of the application contributes to the competent decision-making for the development of the dental clinic.
Something new is always perceived with hostility, especially technology. Therefore, one of the possible options is a gradual integration with the dental practice.
Work out a step-by-step marketing plan
It seems obvious, but you should work out the plan of the integration, including all organizational, implementing, maybe even judicial aspects. You should think out how you can encourage your patient for their loyalty? Which bonuses will not affect so much clinic financial performance, but still will be attractive for your patients?
You can also think of retention promotions, for example, a 10% discount on some specific service for patients, who created their profile in your app.
Make sure you inform your staff about the app well
Talk to your specialists and explain incomprehensible moments for them. First of all, it will help them to get a better understanding of the application sense and the way how it can simplify their daily operations. You should also explain to your staff the benefits of the app for clients, and together think out how your staff can inform them about it.
It will be a good idea to create a presentation with the app screenshots describing all the screens and buttons, so your staff can always back to it and refresh their knowledge.
Update your website with information about the app
Place application store buttons with links to your app in the static site elements (like header and footer). If you decided to start a promotion company on some services, make sure you placed advertising banners at site pages.
If you handle a blog, you should create an article to announce the information about your app release, it's main features, use cases, and benefits for your patients.
Prepare your social media for an application release
You should post a series of informative posts with links to your app in Google Play and App Store, so your subscribers can immediately go to the stores and download it.
Add information about the app to your offline environment
Almost every dental clinic has information panels. You can place a picture of the existing application and the QR code. Your patients will be able to familiarize themselves with the app and use the code to immediately install a dental mobile app while waiting for a doctor's appointment.
Summing Up
It's necessary to once again remind clinic owners that it's not enough just to develop a dental mobile application. It is important for you to take advantage of its capabilities further and to correctly integrate the mobile application into the business processes of the clinic. This process is important not only for the clinic and its specialists but also for your patients.