Here at SolveIt, we're dedicated to helping clients by forming long-term relationships to help them achieve their goals. Our team provides IT services ranging from software development to discovery and technology consulting. Since our inception, we've always strived to become a reliable partner for our clients. We believe that their success is paramount to our growth as a full-fledged team.
We're extremely proud to share our newest recognition that was unlocked thanks to their trust and support. SolveIt was named as one of the Clutch 100 fastest-growing companies!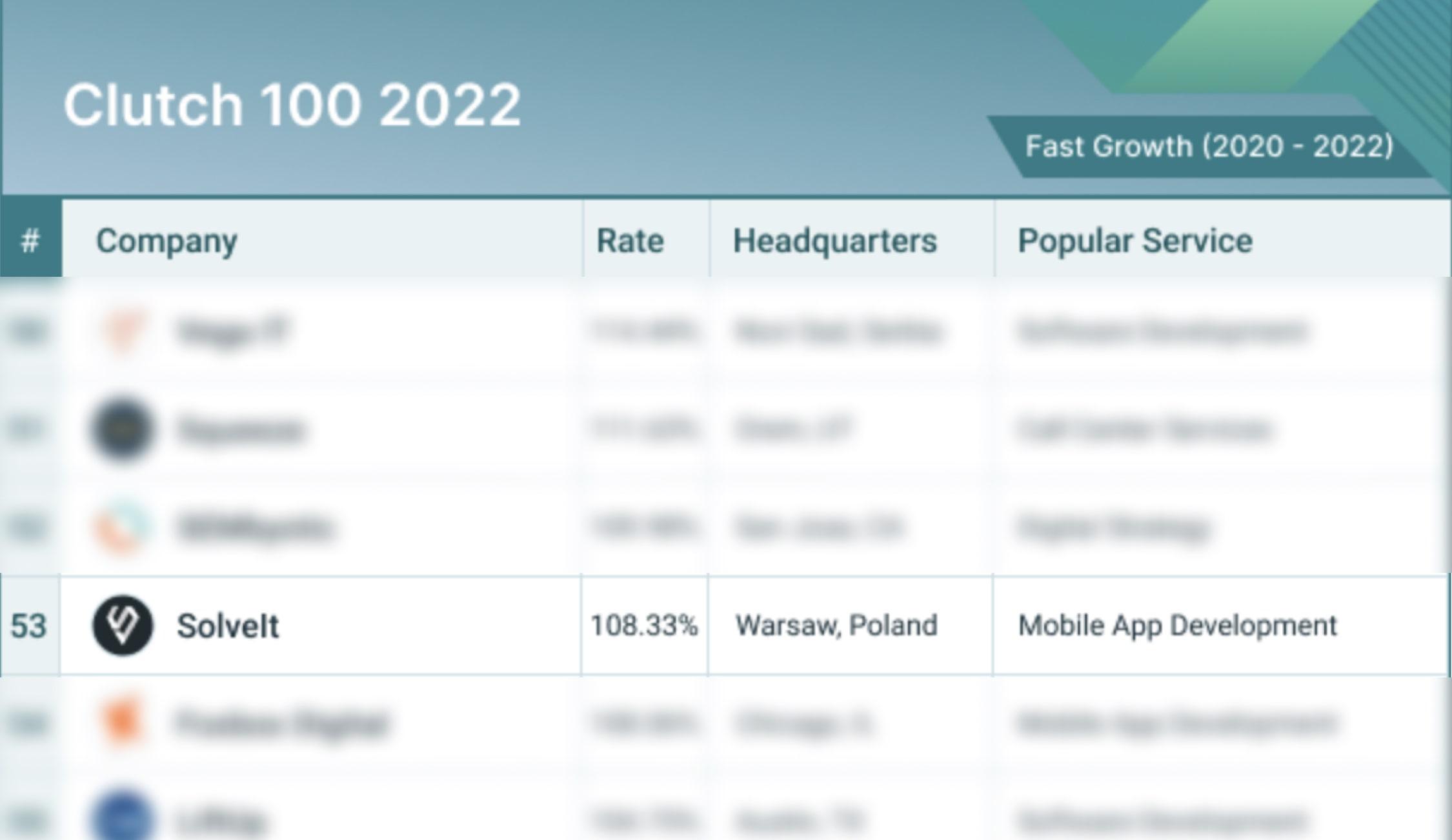 About the rating
Clutch is a well-known B2B review platform that enables businesses all over the world to connect with the solution providers they need to boost productivity and efficiency. The Clutch Leader Awards honour businesses that are dedicated to growing their expertise, offering exceptional customer service, and delivering high-quality results for their clients.
The Top 100 fastest-growing companies ranking is based on the absolute revenue growth rates from 2020 to 2021. Moreover, according to the Clutch rules, the minimum revenue cutoff shall be $500,000 to be eligible to participate in this research.
Onwards and upwards
From 2020 to 2021, SolveIt absolute revenue growth rate accounted for 108.33%. By the way, in 2021 we almost doubled the team! Overall, since 2016 SolveIt has successfully released over 100 software solutions with 1 mln+ end-users. So, we are pretty motivated and ready to rock.
"I'm so proud of our team! You are awesome achievers and contributors. Thanks for your impact, motivation and over the edge energy."
— Ilia Kiselevich, Founder & CEO at SolveIt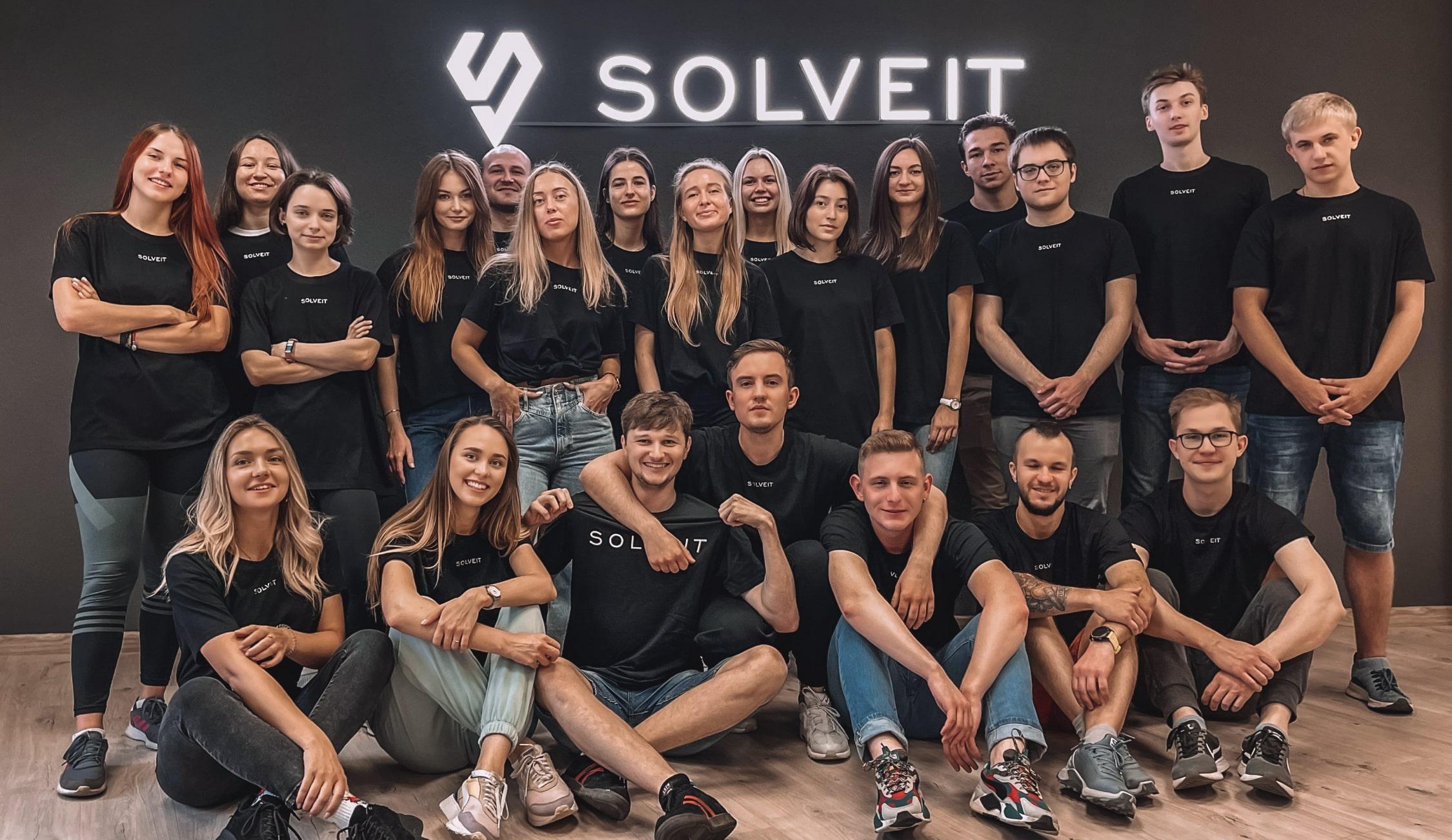 We're absolutely thrilled to receive this honour! If it weren't for the support of our incredible clients and partners, we wouldn't be celebrating this awesome moment. The projects they've entrusted us with helped mold us into the company that we are today. Growing with them is such a pleasure!
May we continue to conquer more projects and hurdles further with you!