1. MyChart
MyChart puts your health information in the palm of your hand and helps you conveniently manage care for yourself and your family members.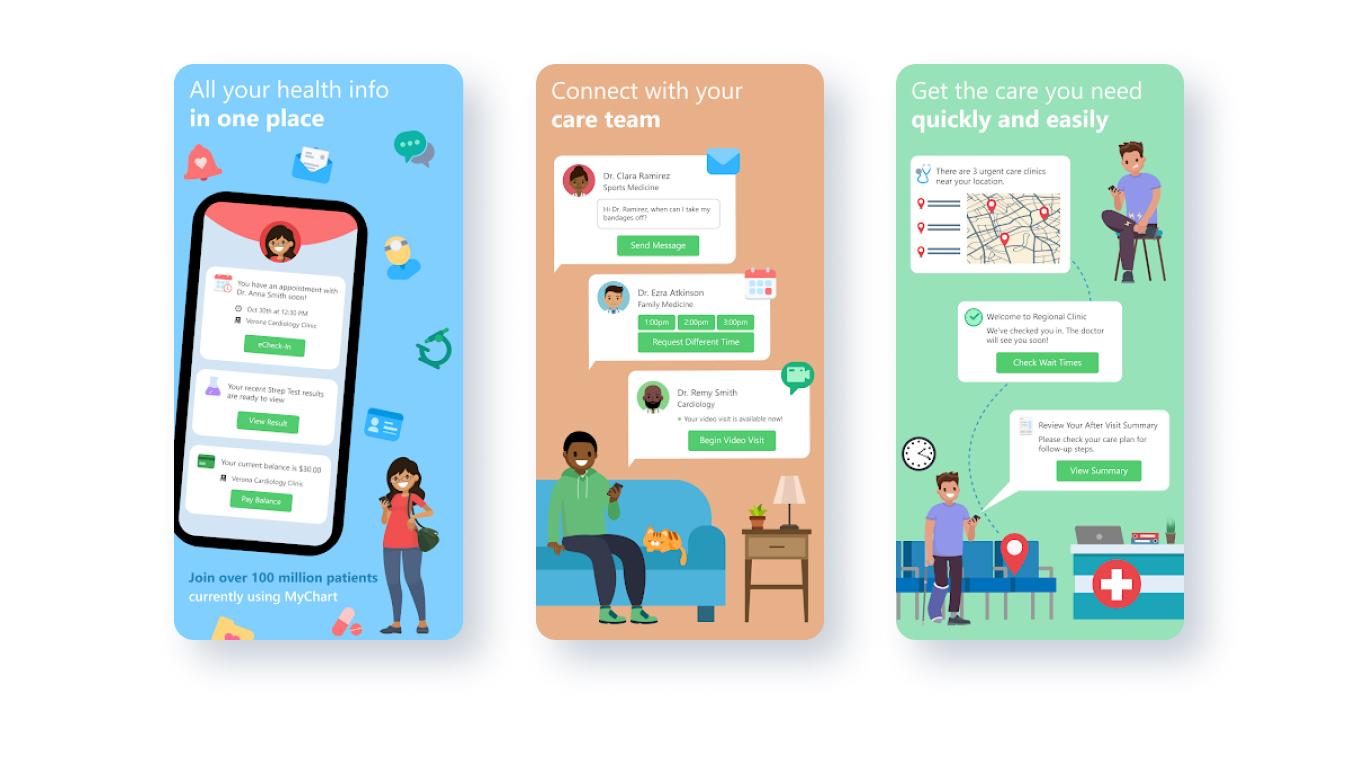 MyChart App
How it works
- Communicate with your care team. - Review test results and other health information. - Connect your account to Apple Health. - Schedule and manage appointments. - Get price estimates for the cost of care. - View and pay your medical bills. - Connect your accounts from other healthcare organizations so you can see all your health information in one place, even if you've been seen at multiple healthcare organizations.
2. GoodRx: Prescription Coupons
GoodRx has helped millions of Americans save on prescription medication. Compare prescription drug prices and find coupons to save up to 80% on your Rx. Find Rx sale prices, manufacturer coupons, pharmacy discounts and valuable savings tips for thousands of prescriptions at pharmacies near you.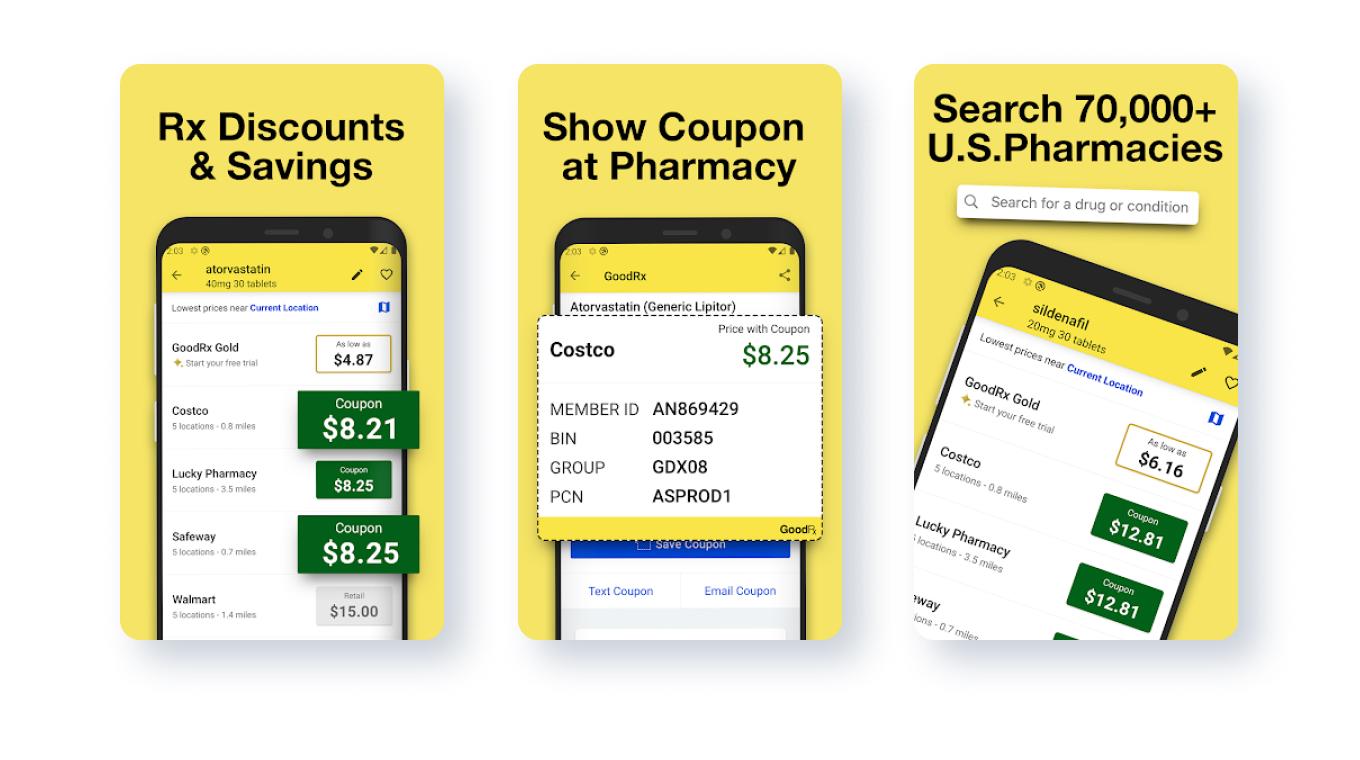 GoodRx: Prescription Coupons App
How it works
- Save money on prescriptions. - Compare pharmacy prices to get the best deal. - Find coupons for your prescription. - Save up to 80% on prescription drugs. - Just show the pharmacist your coupon at drop off and save. - Set pharmacies with the lowest prices as your favorites.
3. Hear My Baby Heartbeat App
If you are pregnant, this application is for you. The app allows you to use your iPhone microphone to record and share your baby's sounds. The developers have sound-engineered ways to isolate the baby's sounds and using an advanced algorithm, amplify them making them easier to detect and hear.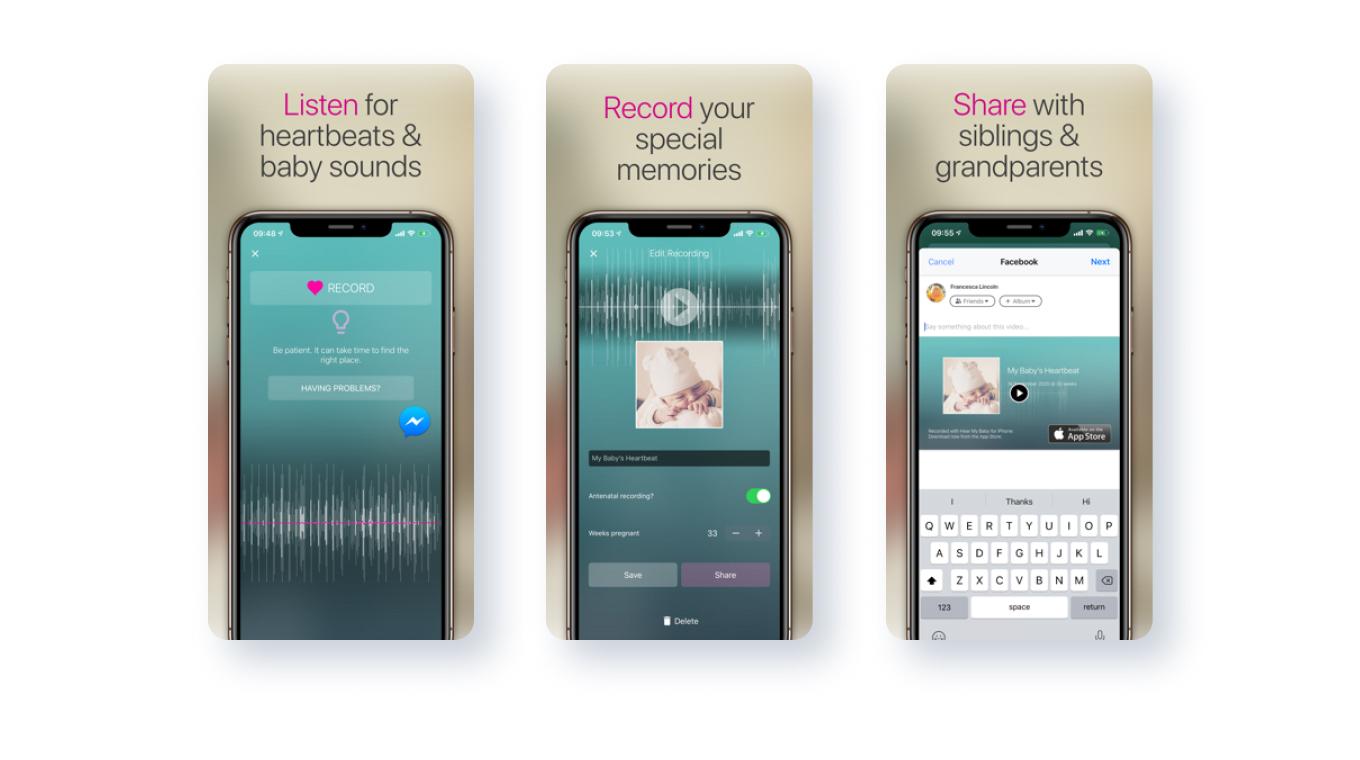 Hear My Baby Heartbeat App
How it works - "Hear My Baby", has been precisely engineered to listen to abdominal sounds, then record and amplify them. - It works best when the baby is head down and their back is facing forwards. - Remove the case, be in a very quiet room and focus on your lower abdomen. Listen then Tap record. - Simple recording management helps you to keep a record of your special moment.
4. Baby Connect (Baby Tracker)
App for Busy Moms, the Baby Connect has graphical reports and trending charts, weekly averages, medicine, vaccine and growth tracking, timers, reminder alarms, emails, night mode, milk stash management and other features. The app will synchronize information with your spouse, babysitter, nanny or daycare wherever they are. You also can record the baby's mood, temperature, what kind of game he's playing, and attach pictures.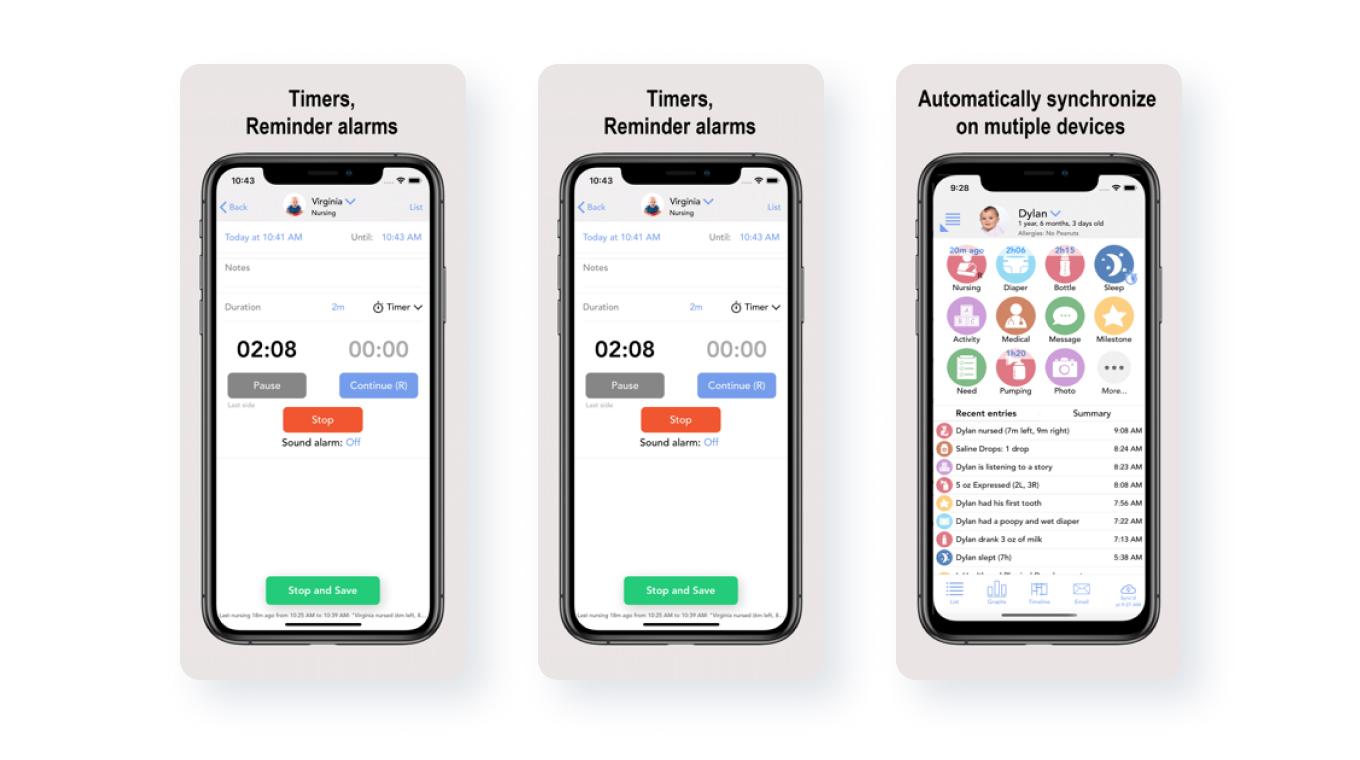 Baby Connect (Baby Tracker) App
How it works
- Track behavior, mood, pumping and expressed milk. - Track doctor visits, medicines, vaccines, sickness, weight, height, head size, temperature. - Customize the app for toddlers and older kids, with potty training and solid food. - Timer to track naps, activities, feeding session, mood and breastfeeding duration. The last nursing side is indicated as a reminder.
5. healow
With the healow™ app you can communicate with your doctor's office and access up to date medical records. You will be able to access your appointments, lab results, vitals, manage medications and other personal data all within one app.
healow App
How it works
- Manage multiple accounts and access your and your family's medical information. - Find a doctor and book your appointment. - Set your goals and track them easily using trackers. - Track your numbers regularly to watch the trends change and share your progress with your doctor.
*data provided by Apptica, Nov 24.
The field of medicine also began to move to mobile application users. This allows you to reach an even larger audience and simplify the work process.
Accessibility testing can reveal opportunities to make your app even more powerful and versatile for all your users, including those with disabilities.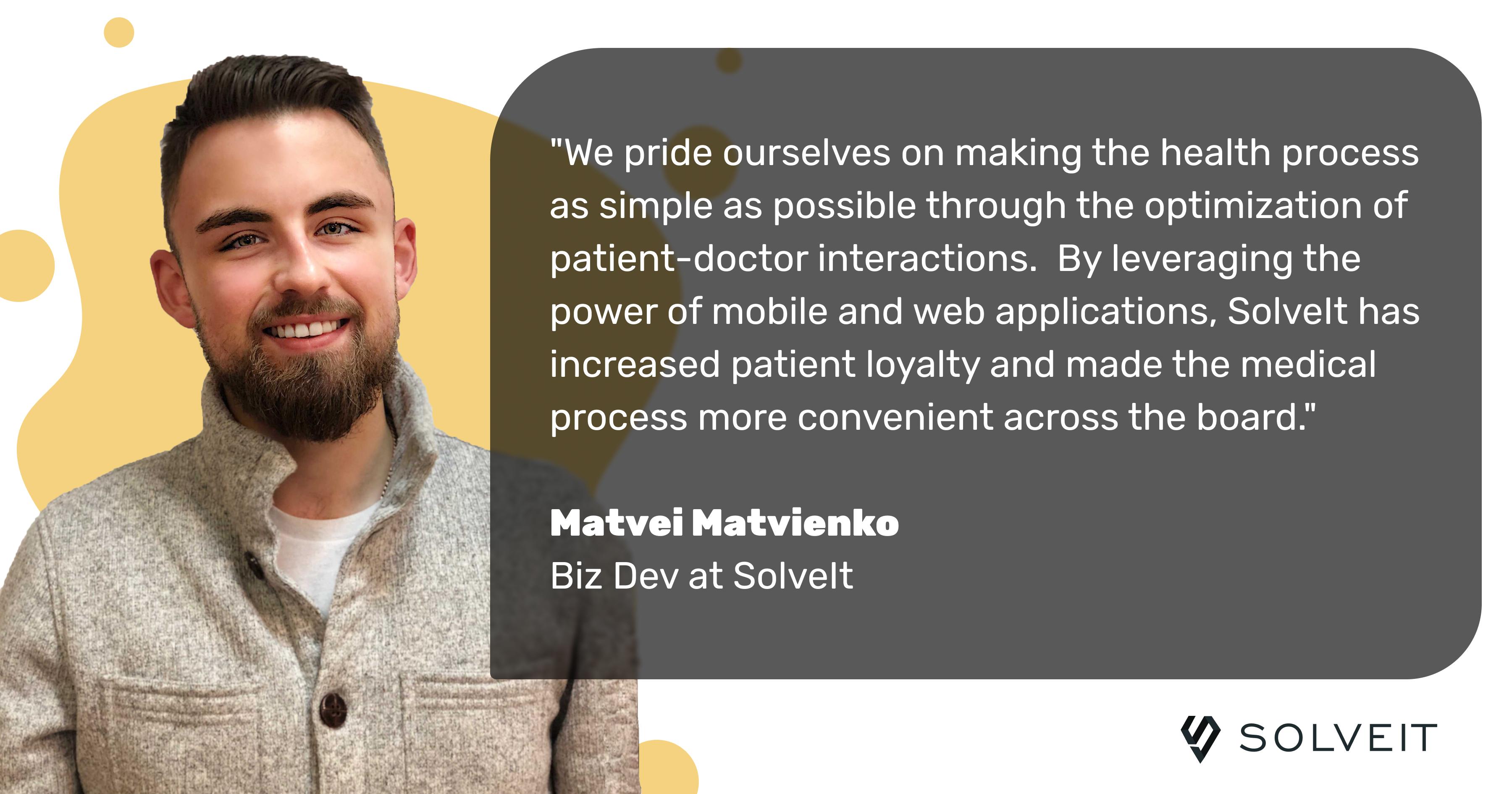 Expert's opinion