Job search app
Category:
Business automation
About the project
The client
JobJob.md is the most popular job search app and hiring platform in Moldova. For more than 16 years they have been helping people find their ideal workplaces. Every year over 50K people find a job and over 5K companies find the right employees thanks to JobJob.md.
Moreover, JobJob is a useful source of information about the state of the employment market in the region: data-based analytical reports, news, and blog section.
The goals
When JobJob.md came to us, they already had a mobile job search app, which however was outdated and didn't anymore satisfy the user needs and client's requirements.
That's why the client needed a new scalable app for job search that would be integrated with the existing backend. The mission-critical was to rethink the application design to make it intuitive for even a far-from-technology user.
SolveIt's mission
The project involved the design and
mobile application development
for job seekers for both iOS and Android integrated with the client's backend. The main task was to make the process of job search as intuitive as possible.
Develop an app for job search that is easy to maintain and update.
Ensure application scalability.
Make the design minimalistic as well as the user experience simple and clear.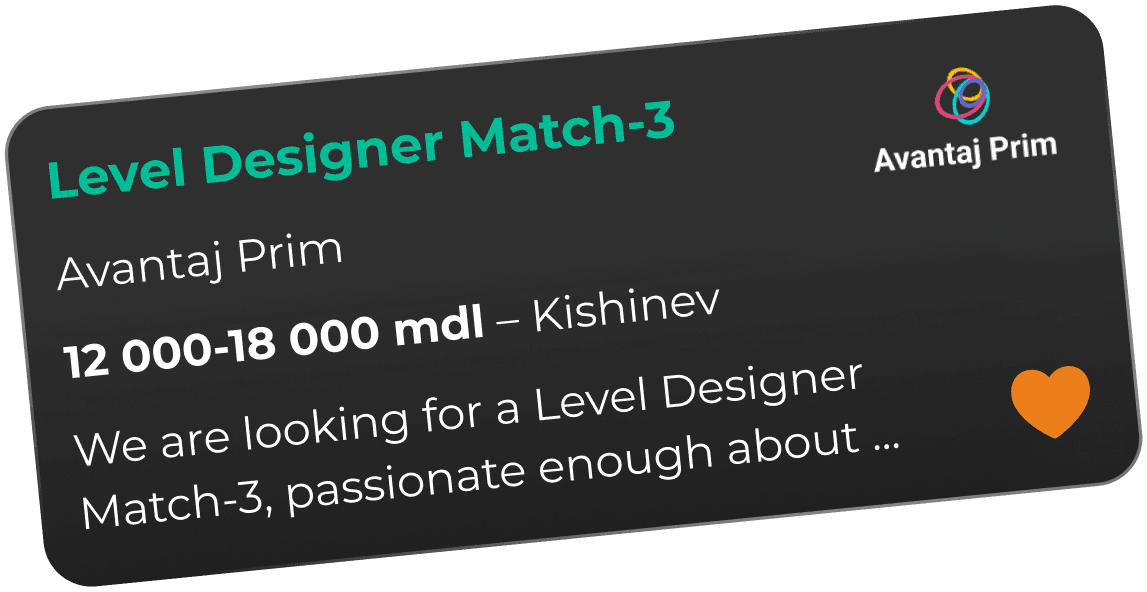 The solution
We
built the first MVP
version of the application within 3 months. The app has been launched and is already available in the stores.